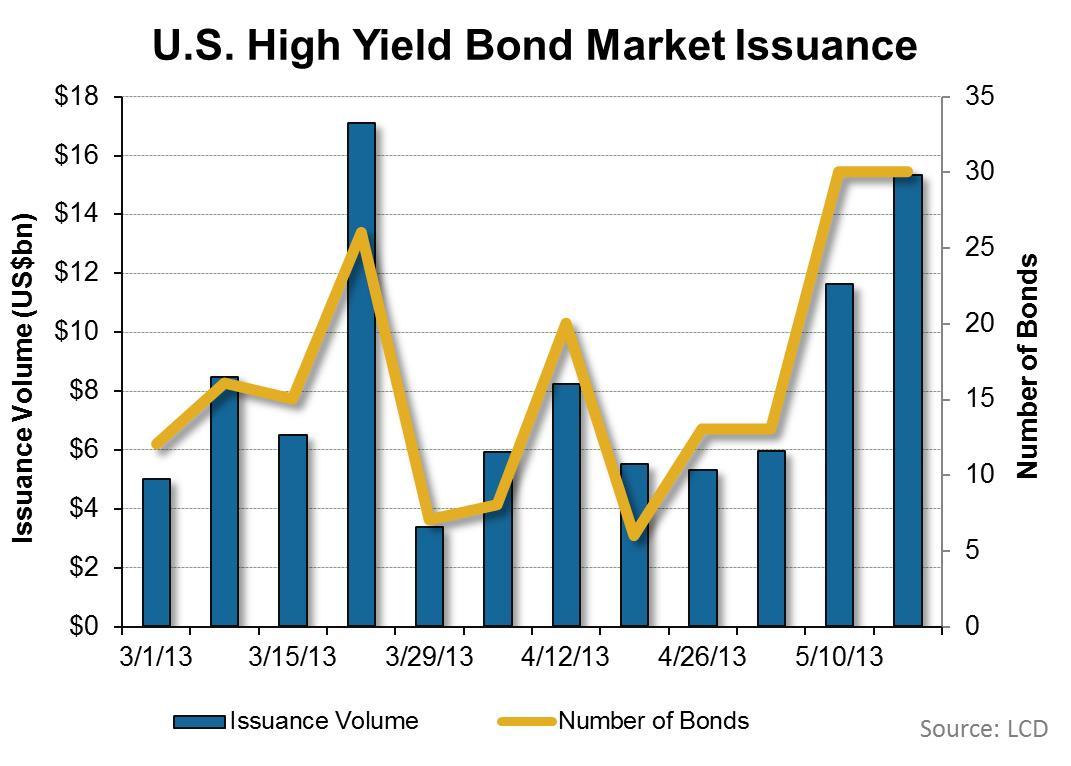 High yield issuance continues to increase, spike likely unsustainable
By Dale A. Norton

Nov. 20 2020, Updated 1:39 p.m. ET
The large high yield bond issuance was the second largest over the past two months and the highest in number of issuances 
Weekly issuance can help gauge both the demand and supply of the high yield bond market. New bonds increase the supply available to investors in the secondary market and the demand given indicates new issuance that is preceded by market soundings to gauge investor interest. Hence, strong weeks of issuance signify an overall bullish market.
Spike unsustainable
Article continues below advertisement
On the other hand, when the increase is what seems a one-off spike, it is unlikely that it can be sustained and bears are likely to come into the market. The number of bonds issued last week were in line with the previous week, but were almost three times as many as in the preceding three weeks. Additionally, by dollar value, the issuance was more than twice the two month average.
Another datapoint that points to the short-lived nature of the volume spike is the negative outflow experienced by the high yield bond funds last week (see Leveraged loan inflows remain below 10 week average). With lower investor demand, the number of issuances this week is likely to fall.
Outlook
We've been expecting a drop in the high yield bond market for almost two months now, and we maintain our stand that, in the medium-term, it will come, unless some major negative catalyst changes the recovery dynamics.
Both the interest risk and the risk of lower investor demand are either too high or too uncertain to warrant entering the asset class now. Those currently invested should keep tight stops and perhaps start trimming positions.